Today to break the norm, I am going to ask....
From your experiences throughout life... What modern music songs (of any genre) would you most identify with and why (unless to personal which makes you too uncomfortable to answer? (Please limit a maximum of 6 songs)
****

Rule for this topic

****
There should be absolutely NO ribbing, or disrespecting those who answer with a genre eg. Rap, or Country, Reggae, that others may not like
--------------------------------------------------------------------------------
With the above stated, I will start. Personally, I feel there are three which I identify with.
(1) Rock, 3 Doors Down, Citizen Soldier
Because I feel that song explains and describes the feelings of most, if not all of us who are apart of a Militia/Patriot groups, the National Guard/Reserve forces and even to an extent, Active Duty service members post 9/11/01
(2) Pop (?), The Group is called Bowling for Soup and the title of the song is "1985"
Why? Because since I hit 29 and 30 y/o, I have literally become depressed about growing older. I look at it like "I have been married 8 years in November, a Decade to the date of this post, I literally had NOTHING to worry about except how I was going to get money for Cigarettes and Gas. The latter was because I was a Volunteer Firefighter/EMT, and it took gas to drive from where I lived to the village my fire department served, not counting to see my girlfriend who is now my wife."
Now I have two kids with one on the way, a house and car bill. Then I think how it seems like yesterday it was
1995
instead of the songs 1985, but the theme of it is how quickly things change and how its hard to get over them. In 1995, I was in High school and only really had to worry about who I was going to Homecoming with.
(3) a mixture of two songs by the same author, Country, Kenny Chesny's "Young" and "Don't Blink.
The former because that song describes me to a T as a teenager
, and of course, the latter for the above reasons
(4) And Finally, I know some of you will laugh, but I listen to basically all genre's, Rap, Eminem's "Cleaning Out My Closet"
For very personal reasons.
_________________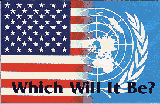 "I do not recognize the laws of a court that do not recognize the laws of god" (Unknown)
Ne Desit Virtus - (Let Valor Not Fail!)